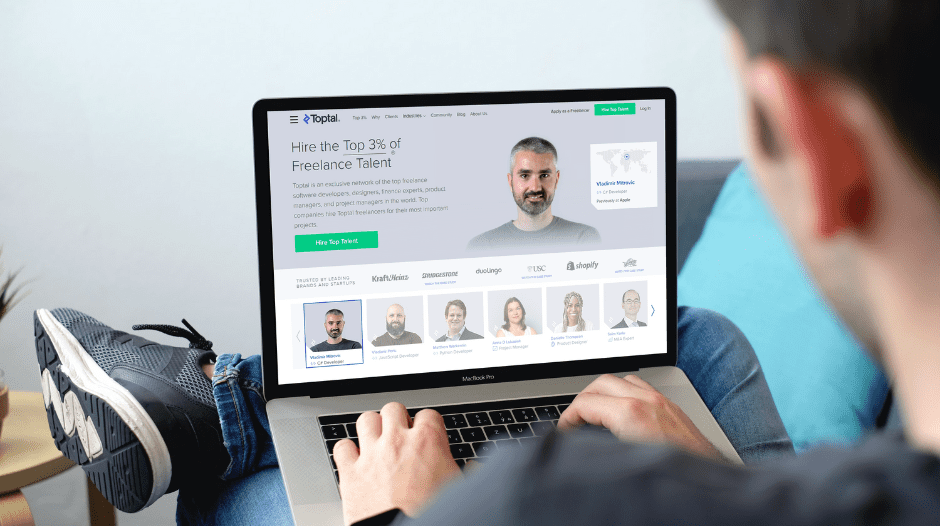 Toptal is like the VIP suite at the football game, where only the top 3% of experienced freelancers get to enter. Not for everyone can get in, but if you make the cut, you get access to the best clients, the best projects, and the best $$$.
I've been part of the Toptal network for over half a decade now, and I say from experience: it's pretty worth it.
Here's why:
In general, typical Toptal jobs range from $10-15K+ with vetted client budgets. Freelancers keep 100% of earnings at premium rates ($200+ / hour, in some cases) and often win Toptal jobs more easily than on other platforms – without having to "sell" their services.
I'm about to tackle all the burning questions you have about Toptal:
Let's turn you into a Toptal wizard.
Can You Make Good Money On Toptal?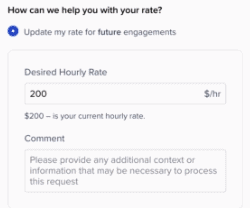 Ah, the million-dollar question.
On Toptal, you can earn among the highest rates in the freelance world, making it rain more than other platforms.
Projects on Toptal are no small potatoes, with typical project sizes ranging from $2,500 to $15,000+, and that's just the tip of the iceberg.
I've heard from other Toptal consultants (especially in the Web Development niche) that they've booked jobs where they earned over $50,000 through Toptal on a single job.
The key to this is in how Toptal sources clients: they're fully vetted by Toptal and are looking for high-quality consultants to work with.
No tight budget clients here.
And since Toptal has no freelancer service fees like other platforms charge, you earn 100% of your hourly rate.
With larger contracts, the ability to set a higher rate than elsewhere, and keeping 100% of your earnings, on Toptal you could be able to earn 2x-3x what you would on other platforms.
You set your rate, but there's a catch: it gets reviewed by Toptal. Meaning that every time you want to change your rate, you have to justify it or talk to a Talent Success team member.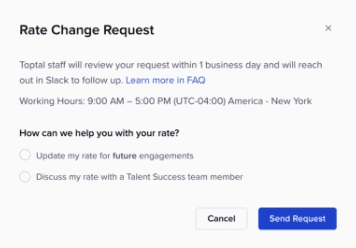 Funny story — Toptal once asked me to lower my rate, which I found pretty odd. But I stood my ground and ended up winning multiple jobs at that rate and even higher.
This doesn't mean you can charge $999 / hour, but higher-quality experience and skills does translate into higher earnings on Toptal.
My opinion & experience: you can EASILY make a full-time income by freelancing on Toptal part-time.
How Much Can A Toptal Freelancer Earn?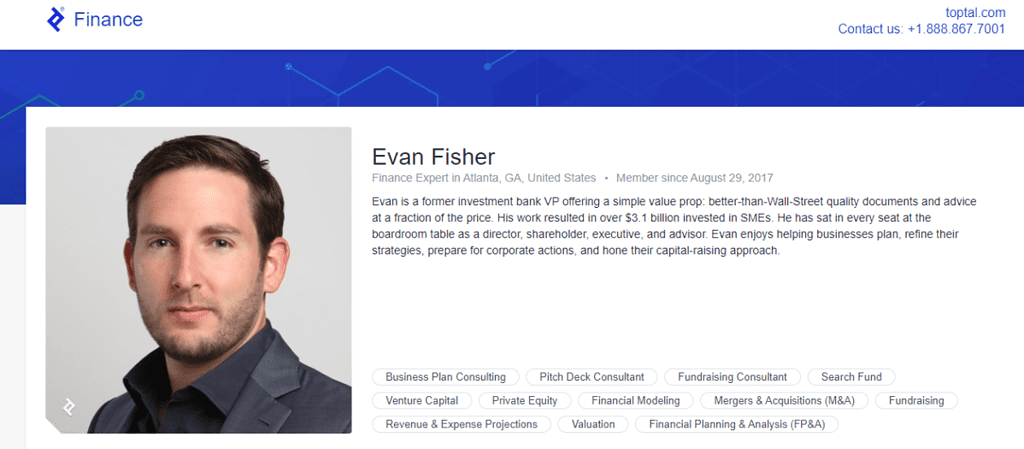 My rate is $200 an hour on Toptal, and I could easily fill up most of my working hours in a week with just Toptal work.
So 20 hours a week, that's what, $4,000 a week, which is roughly $16,000 per month, and $192,000 yearly.
And that's when you're working part-time.
So, yeah – if you lean into it, you can earn a LOT as a freelancer on Toptal.
But Toptal isn't like other platforms. Not just anyone can join — there's a high barrier to entry. You have to belong to a specific industry and go through Toptal's rigorous screening process to get in.
Should I Join Toptal?

Yes — if you have what it takes, it's definitely worth the effort.
Once you're in, you'll have access to high-paying projects, few competitors, and a supportive community of top-tier Toptal freelancers & direct lines of communication with Toptal staff.
One of the ways that Toptal stands out from other freelance platforms: an unyielding focus on quality over quantity.
They would rather have a smaller pool of top-tier freelancers than a large number of beginners, and it comes through in Toptal's screening & interview process.
There's a rigorous multi-round hiring process where they only accept the top 3% of freelance talent who applies. This is to ensure that their clients are getting the best possible talent.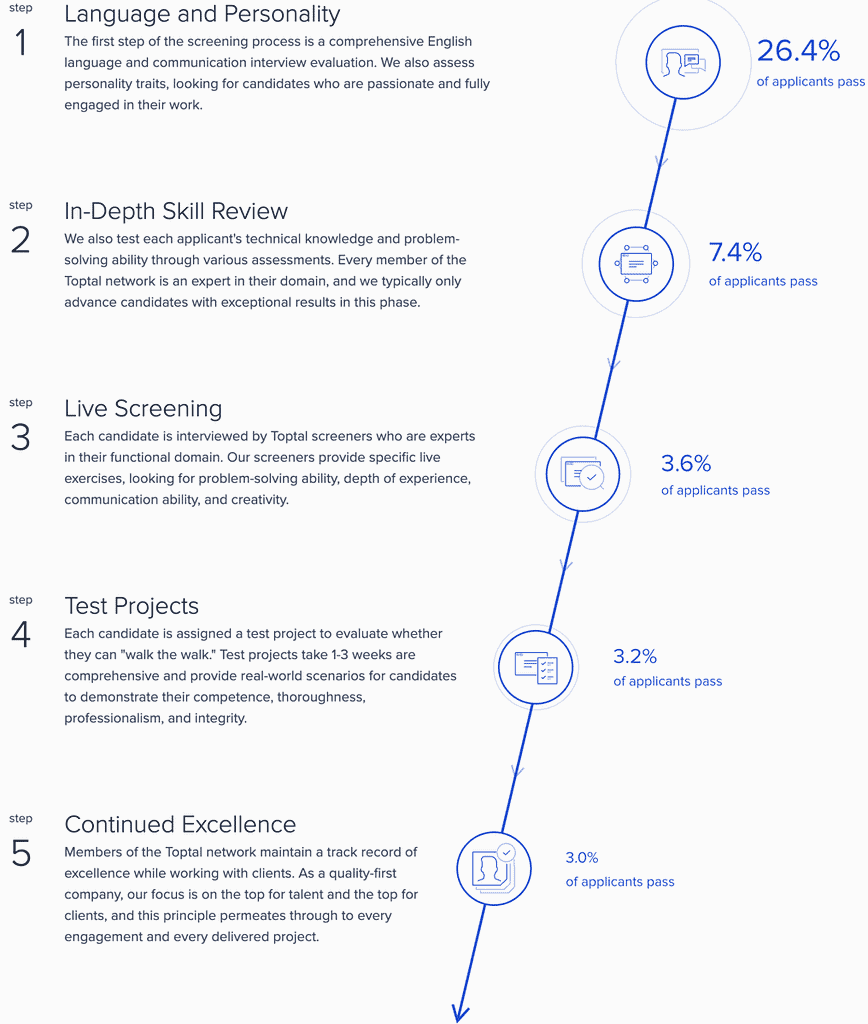 Toptal is not for beginners. Low quality freelancers will not make through Toptal's screening.
Toptal is for pros.
When I applied to join, getting into Toptal felt like I was applying to an Ivy League school. It was a grind, but totally worth it.
If you're thinking of joining Toptal, you should check out our rundown of my interview process. I'm in the Finance niche, so it'll be different depending on which area you're in – but it'll give you an idea so you know what to expect, such as how stringent they are regarding English speaking skills, and how the live screening case study works.
Toptal is extremely specific on the freelance niches it looks for: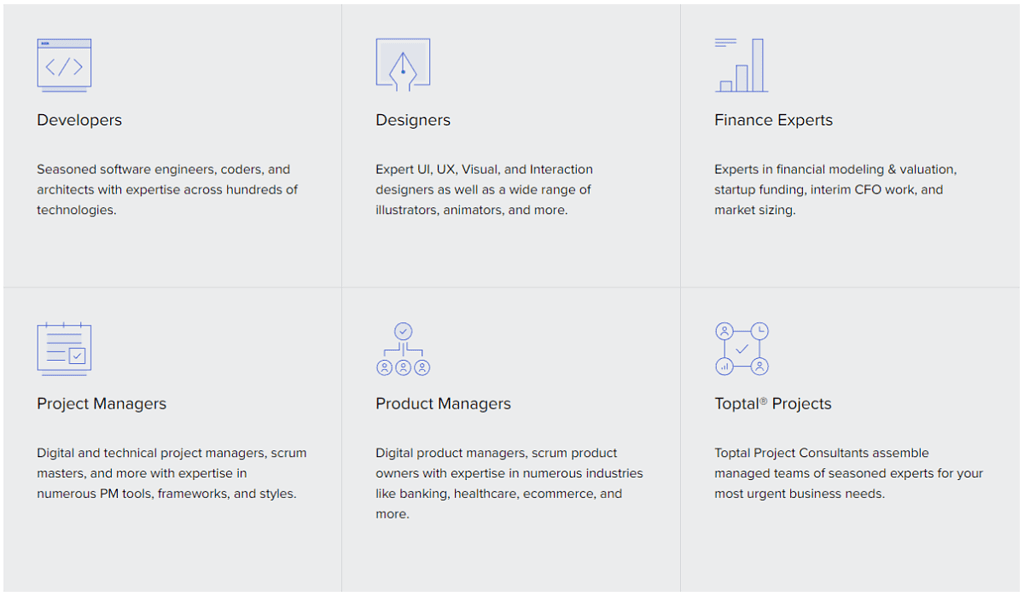 By contrast, Upwork and Fiverr are far broader – basically, if you have a laptop and a skillset, you can set up shop and start selling.
I'm not knocking them – I've done very well on Upwork.
But Toptal is a bit pickier. They only hire freelancers with a certain background and set of skills. These include:
Developers (Web & Mobile)
Software Engineers (Frontend & Backend, the whole shebang)
Graphic & Web Designers
UX/UI Designers
Finance Experts <– this is where I fit in
Interim CFOs
Financial Modeling & Valuation Consultants
Senior Marketing Experts (C-suite level)
Project Managers
Product Managers
Toptal Project Consultants
But what if you're an SEO expert? Or maybe a video-editing maestro? Sadly, you probably wouldn't qualify to join Toptal and might have to look elsewhere — in that case, Upwork might be your best bet.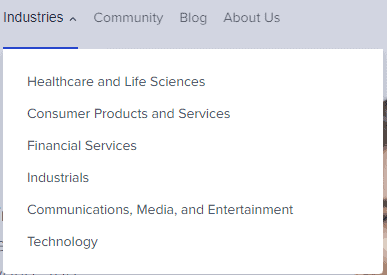 But if you specialize in one of Toptal's target industries and/or you're a seasoned pro in the niches Toptal targets, you definitely should take the leap and consider joining Toptal. Toptal clients are the cream of the crop, and you'll be in good company.
Is It Hard To Get Hired On Total?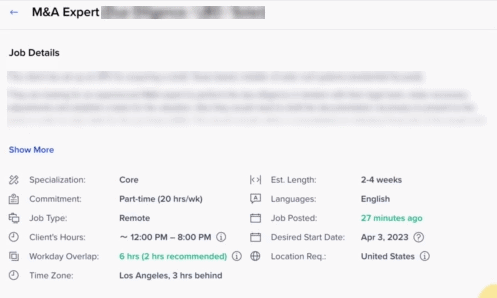 It's not really hard to win jobs on Toptal, especially if you have set up your profile correctly.
Setting up your Toptal profile is one of the first things you'll do once you're accepted into Toptal. It can be pretty time-consuming (it took me 2-3 days to get everything set up & organized) but it's worth taking the time to do it correctly.
The heaviest lift: Listing & tagging all your talents and abilities – this is SUPER important.
As of today, I have added 126 skills to my Toptal profile.
Why are Toptal skill tags so important?
Toptal's team uses skill tags in a pretty big way when identifying potential candidates to send job invitations to.
And once you get a Toptal job invitation, it's typically pretty easy to win the job since you're only up against 2-5 freelancers max.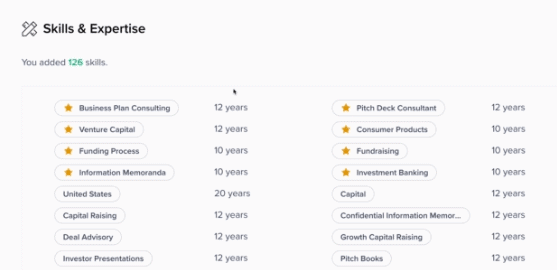 An important thing to know: Toptal has a very different approach to hiring freelancers than other platforms.
There are two ways you can win projects on Toptal:
1. Toptal Staff Sends You An Exclusive Invitation To Interview
Once you set up your profile, Toptal reps will use your work examples, skill tags & expertise to give you the heads-up on jobs you could be a good fit for, and invite you to interview via email, the Toptal app, and Slack.

To respond to a Toptal invitation to interview:
You'll need to submit a very brief proposal (which is extremely different from what you might write on any other platform)
Answer one to three pre-screening questions, which are typically very straightforward
Submit it to Toptal staff
Then Toptal staff will review what you submitted and let the client know you're interested to chat.
The best part? If you make it to the shortlist, you're really on a shortlist — not the usual 50+ freelancers on other sites.
Usually, you're only being considered alongside 2-3 other potential candidates.
If things seem to click with the client, there's a pretty good chance you'll come out on top — greater than 50%, in my experience.
I've even had Toptal clients say during an interview:
Hey, I'm good to go – I'm going to shoot a message to my Toptal rep and let them know they can cancel the other meetings we had planned. Let's get started.
Yep, it's real.
Don't sleep on Toptal.
2. You Can Apply Directly To Toptal Jobs
You can also directly apply to jobs listed on Toptal's portal, in a similar fashion as you might do on other platforms.
Although there's no guarantee you'll land an interview, your chances are still better than elsewhere. If I had to guess based on my win rate, I'd say that a given Toptal job probably receives between 5-15 indications of interest from the pool of freelance consultants.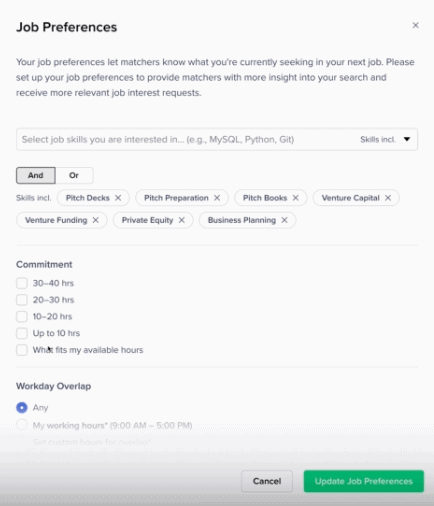 You have to set job preferences to see and get invited to preferred jobs. Toptal job preferences include:
The type of jobs you want
The number of hours you're willing to commit
The Workday overlap because Toptal has clients in different time zones
Client's budget
Client type
But what if the client has a different budget that doesn't align with your rate?
You don't need to justify your rates to the client because Toptal only matches you with clients who have the budget to work with you, however you can increase your chances of winning the job by being flexible.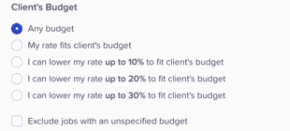 Toptal gives you the option to be still considered for a job where your rate doesn't fit the client's budget by showing openness to adjust your rate preferences to accommodate clients' budgets. Currently, you can flex your rate by up to 10-30% versus your regular rate.
How Toptal Is Better Than Other Freelance Platforms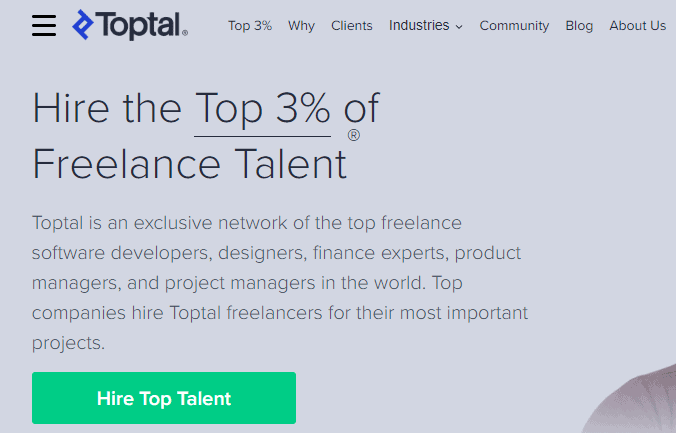 Toptal Finds Clients For You
You don't have to go apply to 100+ different jobs. Toptal reps find suitable clients for you and negotiate the project rate with them. All you have to do is send a nice brief proposal to be interviewed.
High Barrier To Membership
Toptal curates a smaller pool of highly-skilled freelancers, meaning less competition for projects than you would typically see on other platforms. The thorough hiring process only makes room for the absolute best.
Faster Hiring
I've found that when there's a good fit with the potential client, the hiring process is extremely fast. I've personally had more than one occasion where I spoke with a client in the morning, and was hired by mid-afternoon.
Highest Rates Possible
I found it significantly easier to earn more on Toptal than on other platforms early on in my freelance career. As long as you can justify your rate, you can earn quite a bit.
Toptal Doesn't Take A Cut
Toptal's structure means that you take home 100% of your billings (not 90%, 80%, or even less on some platforms).
Larger Projects
Overall, Toptal job scopes can be some of the largest in the freelance industry.
Projects can easily exceed $15,000 – some other Toptal consultants I've spoken with have had jobs that ended up being larger than $100,000 worth of earnings.
It means more work, longer-term jobs, deeper client relationships, and more earnings stability.
No Desktop Screenshots – You Log Your Hours
Billing time works differently on Toptal than on other platforms. For example, Upwork's desktop time tracker captures your screen every 10 minutes to remain eligible for Hourly Payment Protection.
But on Toptal, you log your hours to your timesheet manually every week.
This makes Toptal much easier for people whose work might involve pen-and-paper work, phone calls outside of Zoom, and other non-desktop work.
You Don't Have To Justify Your Rates To Clients
If you're someone who feels really awkward when having "the price discussion" (I know I do), then you're going to LOVE Toptal for this…
Toptal clients are not allowed to talk about pricing or hourly rates with you.
NO. PRICING. CONVERSATIONS. EVER.
You adjust your rate with Toptal's team, and that's it. Toptal reps will find clients who can afford to work with you and negotiate your rate on your behalf. If the client has a question about pricing or billing, you refer them to Toptal staff.
Toptal Network
Toptal offers freelancers a wide range of support and resources: access to a Slack community, which has some pretty awesome people in it. There's also expert advice, learning opportunities, and opportunities to get published on Toptal's expert blog.
What Are The Downsides Of Toptal?

Restricted To Certain Industries
Toptal is geared toward freelancers in certain industries, such as software development, design, finance, product managers, and project managers. Freelancers that specialize in something else have to look elsewhere.
Toptal's Interview Process Isn't Easy
The whole interview process can take two to five weeks — and this includes an unpaid test project that can take one to three weeks to complete.
If you're thinking of joining Toptal and want to know what the interview process is like, here's my experience.
You Have To Respond To Invitations Quickly
When you receive an invitation, it's crucial to act fast and respond within 24 hours – otherwise, you might miss out on a job opportunity (but at least the job could be worth $15k+, so you're generally pretty motivated to move quickly).
Toptal's Payment Terms…Sheesh
It takes around four to six weeks to get paid on Toptal. This is significantly longer than other major freelance platforms, and among the longest in the industry.
…but again – at least when the paycheck comes, you take home 100%.
You Can't Talk About Pricing
As a Toptal freelancer, you can't talk about pricing in any way. You have the freedom to set your rates (and earn 100% of your billing), but Toptal's team negotiates all pricing with the client.
If a client tries to talk to you about your rate or how much it costs or says, "this is expensive," you simply refer that client to Toptal staff immediately to handle it. You are not allowed to have that discussion whatsoever with any Toptal client.
In my experience, I take the "no pricing discussion" rule as more of a quirk than a downside.
I actually like having Toptal handle those discussions, and I'm pretty sure most other Toptal consultants would agree. Toptal's customer team does a great job handling clients' billing questions proactively and very professionally.
Toptal Review: Is Joining Toptal Worth Your Time and Effort?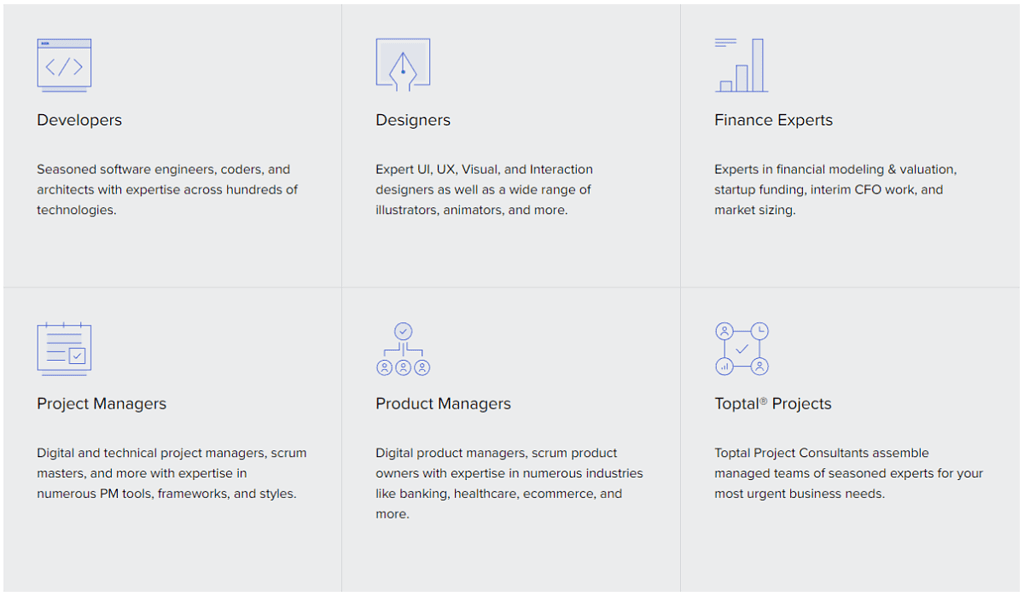 Toptal is a great platform for freelancers in certain industries who are looking for high-paying projects and quality clients.
If you're not a great fit for Toptal but still want to crush it freelancing, you should probably check out our Upwork course where we teach all the SECRET tips to land freelance jobs.
But if you have the skills and experience that match Toptal's target industries…
Toptal's team handles all sales and verifies client budgets (some exceeding $50K+). Toptal freelancers can earn premium rates, keep 100% of earnings and win jobs more easily with lower competition than on other platforms.
Remember — Toptal's rigorous screening process is there for a reason. You need to have a high level of expertise in your field to get on Toptal.
But once you're in, it's honestly pretty sweet.
This article originally appeared on freelancemvp.com, is copyright Freelance MVP LLC and is not authorized to appear anywhere else. If you have found this article anywhere else, it has been stolen.