Table of Contents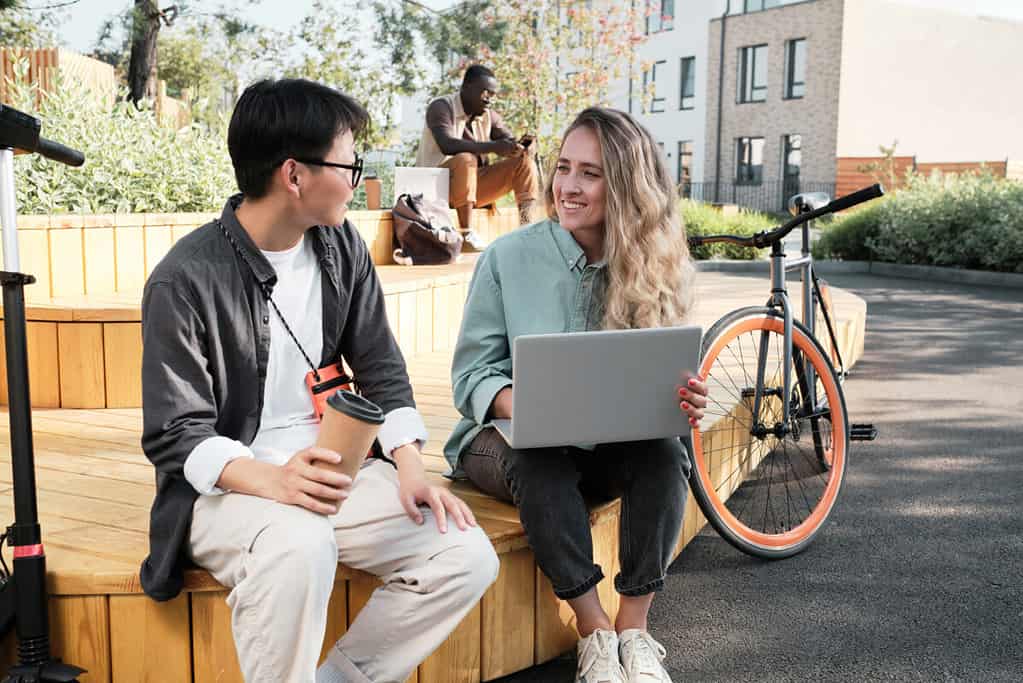 I've had tons of people under 18 years old ask me: "Am I old enough to freelance?"
I've freelanced on Upwork, Toptal and Fiverr through an entity for over 5 years, and have earned over $1,900,000 through them up to this point.
In the past, I told them "No" – but after doing the research, the answer is actually: You might be able to! Here's the minimum ages of the biggest freelance websites, and how you can freelance if you're under 18:
Can you freelance on Upwork if you're under 18?
To freelance on Upwork if you're under 18, you must A) have a legal entity, and B) be able to form legally binding contracts for that legal entity. There are a handful of countries where this is possible, including the United Kingdom, Scotland, Vietnam, Indonesia and more.
But that doesn't mean that if you're 16, you can have your parents form an LLC for you, and then use it to sign up for Upwork. Upwork requires that you, personally, are able to form legally binding contracts for that LLC. In some countries, the age of majority (that is, how old you must be in order to be considered an adult by law) is under 18 – so in those places you'd be able to make the "Upwork with a legal entity" setup work for you.
The actual text of Upwork's Terms of Service states that you must be:
either a legal entity or an individual who is at least 18 years old (or the age of majority in your country if the age of majority is over 18), and that you can form legally binding contracts.

Upwork Terms of Service, User Agreement section 1.2

How to freelance on Upwork under 18 years old
There are a few countries where you'd be able to use Upwork after forming a business entity while still under 18, including some fairly notable ones:
| | |
| --- | --- |
| Country | Age of Majority |
| United Kingdom | 16 |
| Scotland | 16 |
| Indonesia | 15 |
| Vietnam | 16 |
| Cambodia | 16 |
| Myanmar | 16 |
| Kyrgyzstan | 16 |
| Cuba | 16 |
Age of majority varies by country. Source: Wikipedia
So if you're 16 years old and want to freelance on Upwork, but you live in the UK, then you would still be old enough to freelance! Your next step would be to form a company (for example, a Limited through Companies House or an incorporation service), and once formed you'll be able to freelance on Upwork.
How to freelance on Upwork using a legal entity
In general, the steps to take for you to freelance on Upwork through a legal entity:
Register your legal entity
Obtain a tax ID
Collect both your personal documents & business documents
Existing Upwork account: Change your tax info to reflect your company in Settings –> Tax Information
New Upwork account: Create an account using your company name & tax ID
Remember that your annual tax documents will now be issued in your company's name – but luckily, in most cases this will help you save on tax and allow you to deduct business expenses. If you have any questions about the process, be sure to reach out to Upwork Support – they can be very helpful.
Once you're ready to get started on Upwork, check out this video to learn how to write Upwork proposals:
Can teenagers be Fiverr Sellers?
Unlike other freelance websites, Fiverr allows people as young as age 13 to sell services using a parent's account. According to Fiverr's Minors Policy, a parent may set up an account for a minor, and the minor may use that account to sell as long as they clearly indicate in any gigs offered, that the minor is X years old and is the Primary Service Provider or is involved in the Service Creation Process.
Parents must complete ID verification with Fiverr, but minors may also be asked for ID verification as well. Generally speaking, submitting a passport for age verification will be the safest option to ensure a seamless verification process.

What is the minimum age to use Freelancer?
On Freelancer.com, teenagers at least 15 years old can use an adult's account with the adult's permission. For example, a teenager's parent could set up a Freelancer account and let their 15-year-old use it. Individuals may use Freelancer on their own after 16 years old, as long as they are able to form legally binding contracts based on their local laws.

What is the minimum age to freelance on Toptal?
Technically, Toptal's minimum age requirement is 18 years old. However, Toptal requires a minimum of 2-3 years' professional experience in order to be considered for the screening process, so it would be more realistic to might consider applying to Toptal from 20 years old and on.

If you're considering joining Toptal, here's my review which should help you figure out whether Toptal is worth it for you.
What is the best freelance website for under 18?
Currently, the largest freelance websites for people under 18 to offer services on are Fiverr (from 13 years old) and Freelancer.com (from 16 years old). It is also possible to freelance on Upwork while under 18 by forming a legal entity if you A) are a resident of the UK, Scotland, Vietnam, Indonesia and a few other countries, and B) are above the local age of majority.
Can I still freelance even if I'm too young for freelance platforms?
You could still do freelance work through websites like Craigslist, Reddit or Twitter even if you're too young for the freelance platform you want. Just be careful, and always ask a parent or adult for help with things like creating a website, starting a business, making agreements, avoiding scams and dealing with clients.
Check out some of our other articles for the best ways to start freelancing!
This article originally appeared on freelancemvp.com, is copyright Freelance MVP LLC and is not authorized to appear anywhere else. If you have found this article anywhere else, it has been stolen.