Table of Contents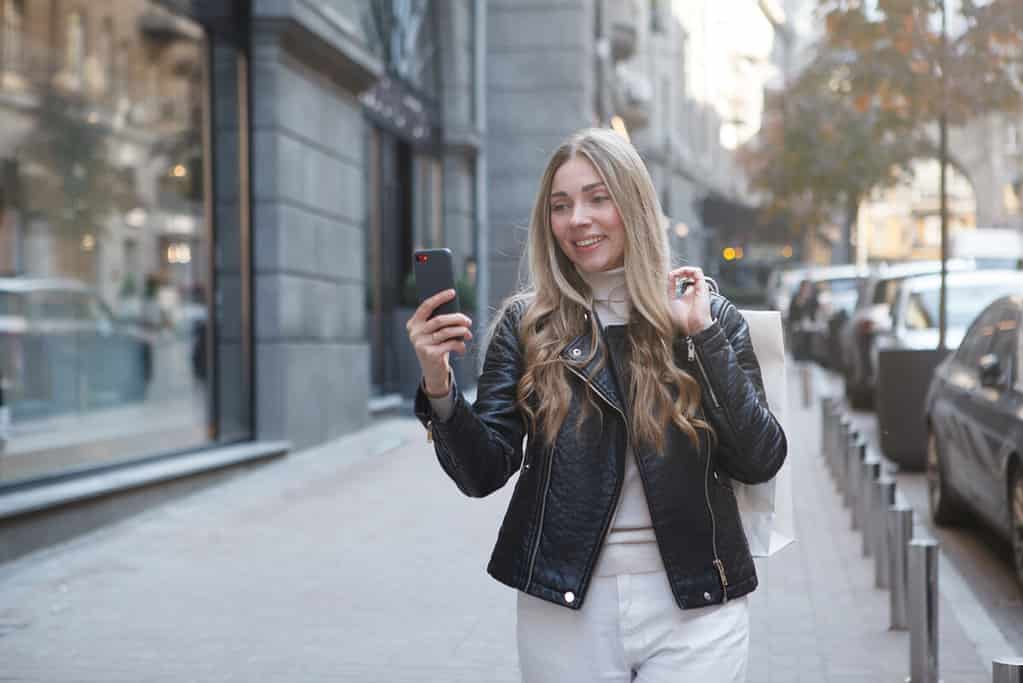 Upwork introduced Connects in 2019. For the first time, freelancers were told that their proposals wouldn't be free, which caused a bit of a backlash in the Upwork freelance community. Now, freelancers are required to use Connects to submit proposals, bring their proposal to the "top of the stack," and even signal to clients that they're available for work.
Connects are an Upwork-specific digital currency primarily used for submitting proposals for freelance contracts. As of June 2023, Upwork jobs require between 2 and 16 connects to send a proposal. Freelancer Basic accounts receive 10 free connects per month, while Freelancer Plus accounts receive 80.
Connects are now the de-facto currency that allow freelancers to earn money on Upwork. If you have them, you can submit proposals. Don't have enough Connects? You'll need to spend money if you want to keep sending out Upwork proposals, in the hopes that a client will respond.

How do I use Upwork connects?
There are three key uses for Upwork connects: applying for jobs, boosting proposals and obtaining the Availability badge.
The most common use for Upwork connects is applying for jobs. Typically, Upwork jobs require between 2 and 16 connects to send a proposal. Certain Upwork jobs do not require spending connects to apply, including jobs where the freelancer has been invited by the client to apply.
Upwork connects can also be spent when boosting proposals. Upwork's boosted proposals system allows freelancers to bid a certain number of connects to showcase their application in the top 3 spots of a client's list of freelancers that have applied to the job. The freelancer chooses the maximum number of connects they wish to bid when sending the proposal.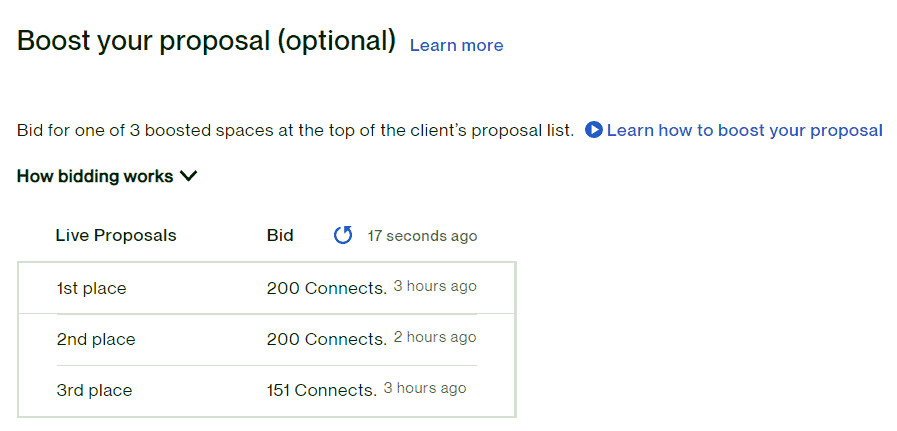 The Availability badge allows freelancers to spend connects to show that they are available on their freelancer profile. The Availability badge signals to clients that the freelancer is ready for new work. The badge can be turned on from the freelancer profile page, where you choose the maximum number of connects you wish to spend per month to keep the badge set to "On."
As of January 11, 2023, Upwork's Product Development team announced that they would be beta testing a filter for clients to search for freelancers that were listed with the Availability badge. In this beta test, Upwork freelancers with the "Available Now" badge would be shown to clients who had activated the filter.
How do I get more Upwork connects?
As long as you're sending proposals, you're using up your Upwork connects. When that connects balance runs down, eventually you'll need to get some more.
There are three ways to get Upwork connects: Purchased, Earned and Free. Connects can be purchased in batches from 10 up to 80 connects, earned through certain activities on Upwork, and received free each month.
Freelancer Basic accounts receive 10 free connects every month, and Freelancer Plus accounts receive 80 free connects every month. Free connects are issued on the first day of the Billing Cycle, which can be viewed on the Membership & Connects section of the Settings tab.

Upwork connects cost $0.15 each, and are sold in bundles from 10 up to 80. Connects are purchased in the Membership & Connects section of the Settings tab. Individual accounts may have a maximum of 270 connects.
There are several opportunities to earn free Upwork connects. Freelancers receive 40 free connects when registering for Upwork for the first time, 30 free connects when obtaining a Rising Talent badge, one-time connects bonuses when completing Skills Certifications, and more free connects when interviewed by an established Upwork client.

Free connects are typically a one-time thing on Upwork – Upwork has intentionally designed it so freelancers can't "game" to consistently get free connects. But the incentives are there, especially to do the main things Upwork wants you to do: sign up, work and increase your talent badge ranking by delivering great customer experiences, build out your profile, and work with great clients.
In certain cases, using Upwork's Boosted proposal system may result in being refunded connects back into your balance, though it isn't a source of free connects. Connects are refunded when the maximum amount you bid was higher than the required bid for proposal boosting, or when you bid too low and didn't benefit from a boosted proposal.

Pro freelancers often have endless Upwork connects
Overall, once you're really going on Upwork, your connects balance will likely be more of an afterthought. In most cases, experienced freelancers will write off the cost of connects as a cost of attracting clients (50 connects = $7.50, versus winning a job worth $500 or $1000).
Many pro freelancers never actually "run out" of Upwork connects due to the 80 monthly connects award from Freelance Plus. Together with the occasional refunded connects from interviews by experienced clients, pro freelancers often don't need to refresh their connects balance.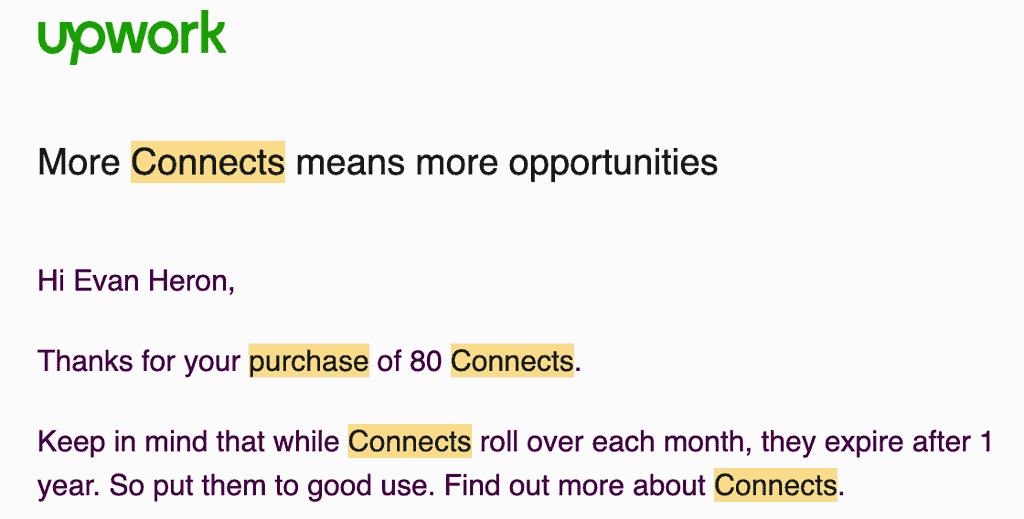 But it's just not the same for beginner freelancers.
How do I make sure I'm not wasting Upwork connects?
Beginner Upwork freelancers are potentially at a disadvantage when it comes to connects. Most beginner freelancers operate along the lines of, "you've gotta spend money to make money" and buy a few batches of connects to start out – say 100 or 200 connects.
But getting started on Upwork can be frustrating – you can send proposal after proposal and not get a response. And when you're spending over 100 connects without a single client even responding, it starts to get expensive too, since every 100 connects = $15.
To avoid burning through Upwork connects, some of the best things you can do are:
Improve your proposals. Writing awesome proposals is a definite learning curve, but it can mean the difference between having zero responses from clients, and 3-5 potential client messages from every 10 proposals you send.
Create better work examples. Clients shop visually, so the better the quality of the work you can show off, the more likely you will to be hired. It's incredibly worthwhile to create awesome work examples.
Improve your profile. Having a clean, convincing profile can go a long way in getting a client to send you a message.
We cover those topics more in our Upwork course, but here are some of our other posts to check out:
This article originally appeared on freelancemvp.com, is copyright Freelance MVP LLC and is not authorized to appear anywhere else. If you have found this article anywhere else, it has been stolen.