The freelance economy is on fire, and it's no surprise why. Who doesn't want the freedom to work from anywhere, on their own terms? It's never been easier to connect with clients across the world – but to win at freelancing, you've got to work smart.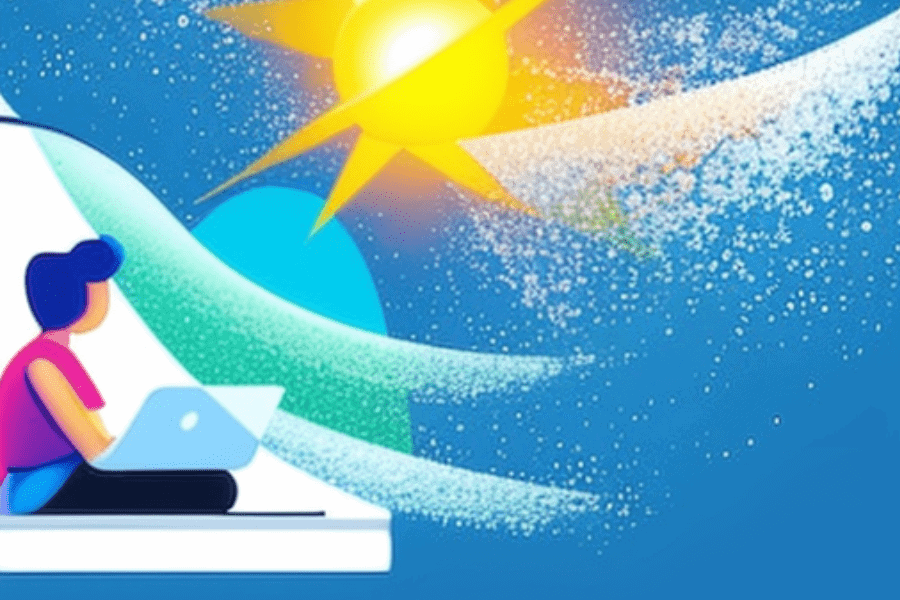 That's where apps come in – they're like having a super-powered sidekick to help you on your freelancing journey. In this article, we're going to introduce you to some of the coolest, most innovative, and all-around best freelance apps out there.
The 31 Best Apps for Freelancers in 2023
Time Tracking: Apploye
Invoicing and Payment: PayPal, Wave, QuickBooks
Writing Assistant: Grammarly, Google Docs
Cloud Storage Platform: Google Drive
Productivity: Todoist, Win The Day
Video Editing: Premiere Pro, CapCut
Whether you're a seasoned pro or just starting out, these apps are packed with features and tools that are guaranteed to make your freelancing experience smoother, more efficient, and a whole lot more fun. Let's take a closer look:
The Best Freelance Apps for Winning Jobs
Upwork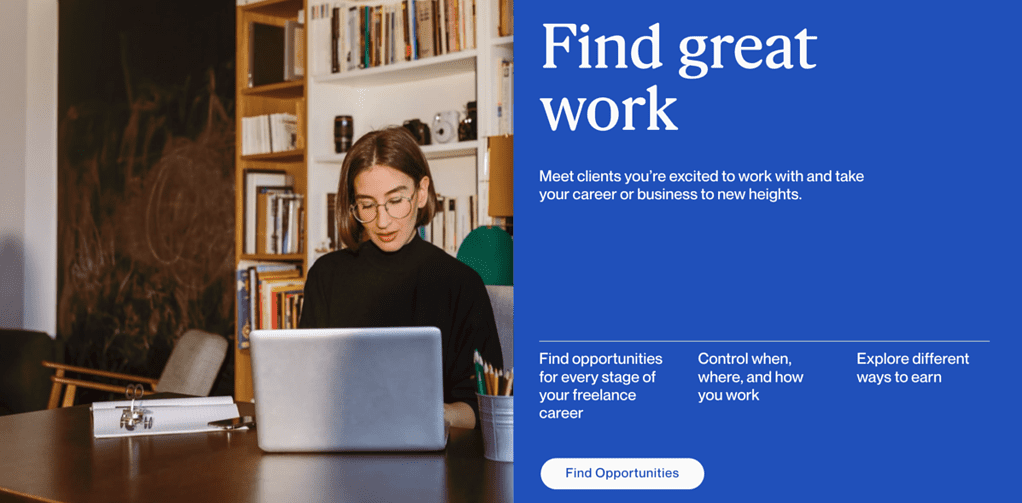 Upwork is a leading freelancer platform that connects businesses and independent professionals. It's great for freelancers because it offers a wide range of job opportunities in various fields, from web development and design to writing and customer service.
Upwork makes it easy for freelancers to find and apply for jobs, and also provides a streamlined payment system and dispute resolution support so that you don't have to worry about scams.
Cost:
Toptal

Toptal is a premium freelancer platform that caters to businesses in need of top talent. It's great for freelancers because it offers access to high-paying and challenging projects from prestigious clients.
To join Toptal, freelancers must undergo a rigorous screening process to ensure that only the top 3% of talent is accepted.
This means that those who make it through the screening process are able to work on high-quality projects and earn a higher rate compared to other freelancer platforms.
Check out this video for my view of the top 10 best freelance websites!
Time Tracking for Freelance Work
Apploye
Apploye is a time-tracking software designed specifically for freelancers and remote workers. It provides an easy-to-use platform for tracking time worked on projects, generating invoices, and managing payments.
With Apploye, freelancers can accurately track their hours, monitor their progress, and ensure they get paid for all the work they do.
The software is user-friendly, making it simple for freelancers to use, and offers robust reporting and analytics capabilities, helping freelancers to better understand their productivity and earnings.
Cost:
Get a 10-day free trial, no credit card required
Pay as little as $2/month
Project Management Software
Trello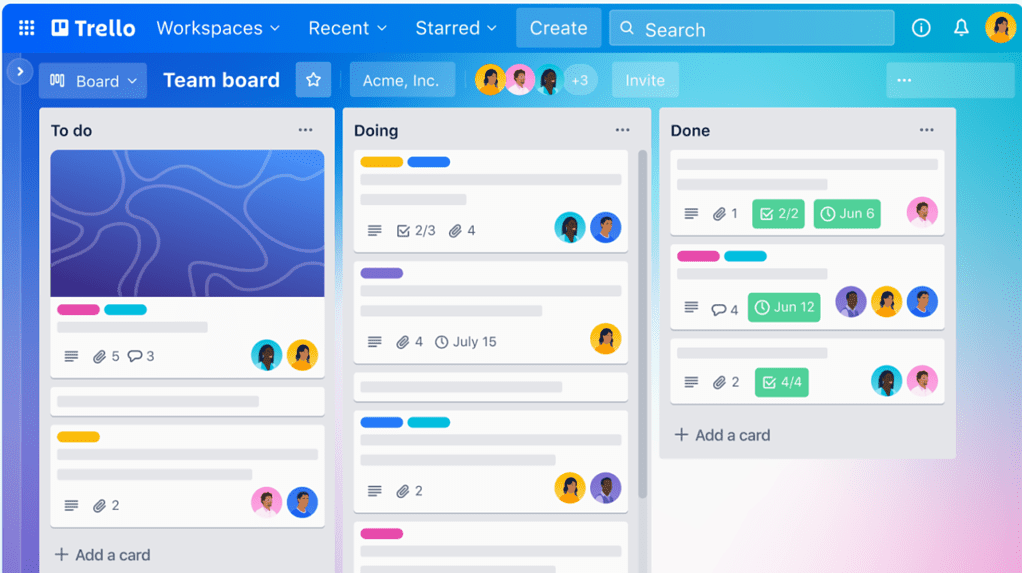 Trello is a project management tool that helps individuals and teams organize and prioritize their work.
It uses a visual board-based interface, where users can create boards for different projects and add lists and cards to represent tasks, to-dos, ideas, and more. Each card can contain additional details such as attachments, checklists, labels, due dates, and more.
Trello provides a flexible and easy-to-use platform for managing multiple projects, tasks, and deadlines. You can use Trello to keep track of your to-dos, set reminders, and collaborate with clients and team members in real time.
If you're looking for a relatively inexpensive solution, Trello is great as a starter project management platform. [I used it for years]
Cost:
Their free plan offers up to 10 boards and unlimited storage
Paid plans are also available, from to add features like customized fields, additional views, and larger team capacity
ClickUp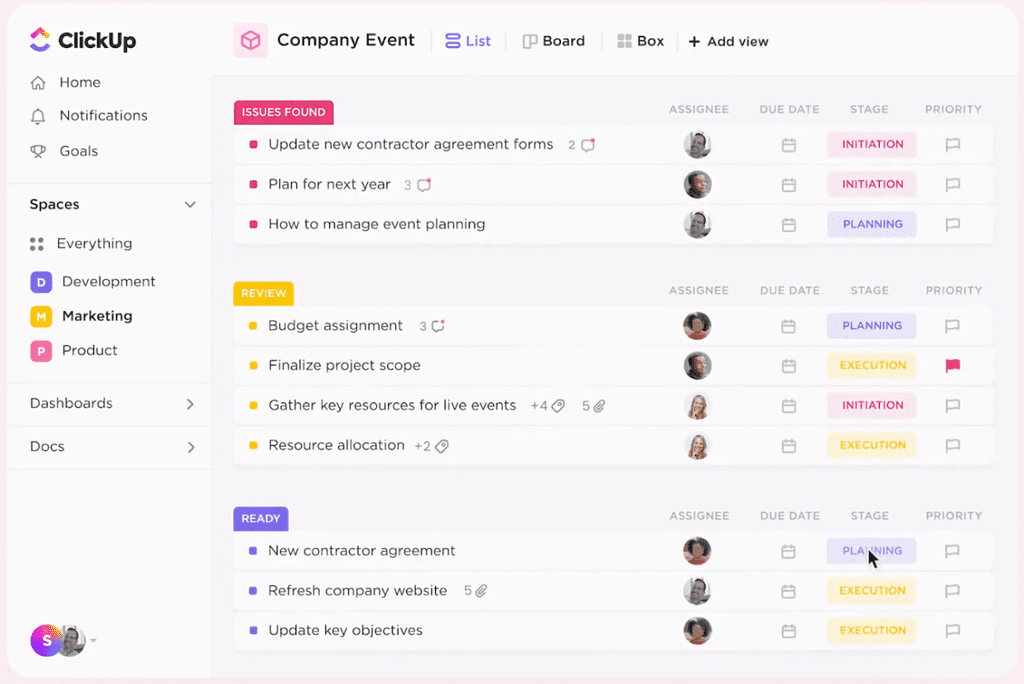 ClickUp is a productivity and project management tool that helps individuals and teams plan, organize, and track their work. It offers a range of features, including task management, time tracking, calendars, goals, and more, all in one place.
For freelancers, ClickUp can be a helpful tool as it allows you to manage your work and stay organized, even when working on multiple projects at the same time.
Click-Up also integrates with Slack, Microsoft Outlook, HubSpot, Salesforce, Timely, Google Drive and more.
Cost:
$0-$5/month annually, depending on plan
Team Communication Tools
Calendly
Calendly is an online scheduling and appointment scheduling software that helps individuals and organizations save time and increase efficiency in their scheduling process.
Calendly integrates with popular calendar tools such as Google Calendar, Office 365, and iCloud, and allows users to set their availability, preferences, and booking rules, such as minimum notice requirements and appointment lengths.
Their basic plan is always free and provides plenty of great features to get a freelancer started.
SaneBox

SaneBox is an email management tool that helps keep your inbox under control. It integrates with popular email services such as Gmail, Microsoft Exchange, and Apple Mail, and provides a range of features to help users prioritize, filter, and manage their email more effectively.
With SaneBox, you can set up filters and rules to automatically sort incoming emails into different folders, such as "Important," "Later," and "SaneNews."
The tool also provides a summary of important emails each day, highlighting the most critical messages and reducing the need for you to constantly check your inbox.
Cost:
7 cents/day to try out their Appetizer plan
$7/month with a yearly commitment for one email account
Loom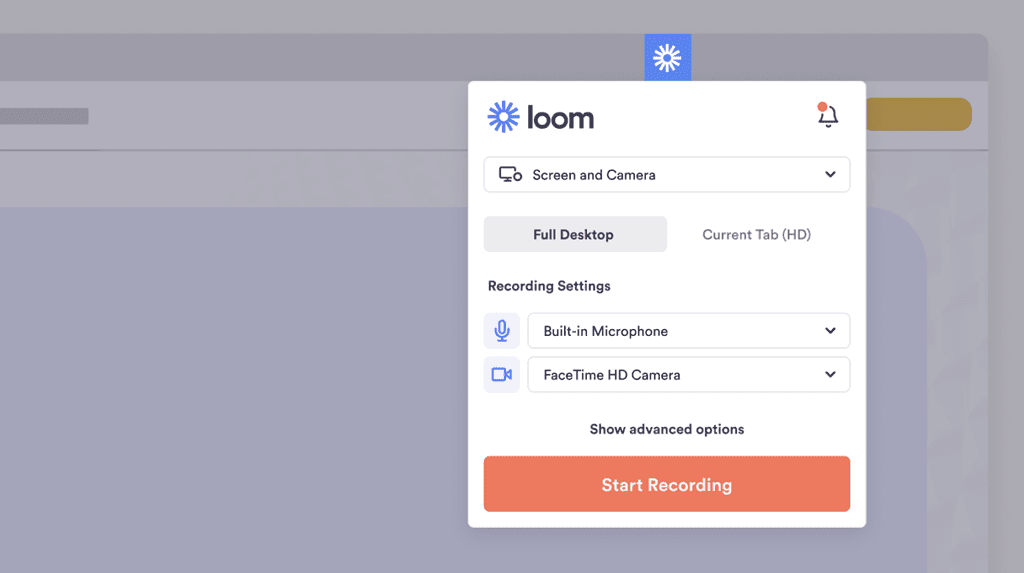 I swear by Loom.
Loom is a screen recording and video messaging tool that allows users to quickly and easily record their screens, cameras, and audio to communicate ideas and information.
With Loom, you can create and share videos with just a few clicks, making it an effective tool for remote teams, freelancers, and anyone looking to communicate more efficiently.
Loom provides an intuitive platform for recording and sharing videos, and allows users to record their screens, webcam, and audio in a single click. The videos can be shared via a link or embedded directly into emails, chat applications, or websites.
Cost:
Loom offers a basic free plan, as well as premium plans that start at $8/month
The premium plan is worth it because the efficiency gains are tremendous
Airtable
Airtable is awesome.
Airtable is a cloud-based database platform that provides a flexible and intuitive way to organize, store, and manage data.
It combines the features of a spreadsheet, database, and project management tool, and provides a range of features, such as collaboration, forms, calendars, and more, all in one place.
Airtable also integrates with a range of popular tools, such as Google Drive, Zapier, and Slack, making it easy to automate tasks and streamline workflows.
Their plans are available for free and host up to 5 team members with options to upgrade for more seats.
Invoicing and Payment Tools
PayPal
If you're a freelancer, you've got to have a PayPal account.
PayPal is a widely-used online payment system that enables individuals and businesses to securely send and receive payments online. It provides a fast, convenient, and secure way to manage transactions, and is widely accepted by online merchants and merchants in over 200 markets worldwide.
PayPal allows users to link their bank accounts, credit cards, and debit cards to their PayPal account, and provides a secure platform for making payments online.
Freelancers can send and receive payments to and from other PayPal users, or make purchases from merchants that accept PayPal. The platform also provides security features, such as fraud protection and 24/7 monitoring, to help protect users' financial information.
Wave
Wave is a financial management platform specifically designed for small businesses and freelancers. It provides a range of features, including invoicing, accounting, and receipt tracking, all in one place.
For freelancers, Wave can be a valuable tool in managing your finances, streamlining your financial management processes, and staying on top of your cash flow.
Wave Payment Fees:
1% on direct bank payments (ACH)
2.9% plus $0.60 per credit card transaction
QuickBooks Online
If you don't use Wave, your next stop is QuickBooks Online.
Known to accountants as QBO, QuickBooks Self-Employed is a cloud-based accounting software designed for freelancers and small business owners. It offers features such as automatic mileage tracking, invoicing, expense tracking, and tax preparation.
QuickBooks aims to simplify the accounting process for self-employed individuals, saving them time and reducing the stress of managing their finances, which is great for freelancers that don't have a lot of time to spend on managing their books.
Costs and Fees:
Monthly Subscription: QuickBooks Self-Employed costs $15 per month, with a discount available for annual billing.
Additional Services: Additional services, such as tax preparation, may incur additional fees.
Discounts: QuickBooks Self-Employed may offer discounts to users who sign up for a longer period of time, such as an annual subscription.
Design
Figma
Figma is a cloud-based design platform for creating and collaborating on user interfaces, product designs, and other design assets.
It provides a user-friendly interface for designing, prototyping, and sharing designs, and offers awesome collaboration features that allows teams and individuals to work together in real-time.
Figma is widely used by designers, product managers, and developers, and provides a fast and efficient way to bring design concepts to life, making it an essential tool for anyone involved in product design and development.
Costs:
Free for starter plan
Professional starts at $12 per editor / month
Webflow
Webflow is a cloud-based platform for building websites, web applications, and other digital products without writing code.
It provides a visual, user-friendly interface for designing, developing, and launching websites, and offers a wide range of tools and features to help users create high-quality, responsive websites that look great on all devices.
You can start building a website with their free plan and upgrade later to access premium features and additions.
Our Pro Group members say it's pretty flexible in terms of design capability, and is great for professional web designers.
Costs:
Webflow is free to start learning
To create a custom domain, the Basic plan starts from $14 / month
Canva
Canva is a user-friendly graphic design tool that makes it easy for you to create professional-looking designs.
It provides a wide range of templates, tools, and features for designing everything from social media graphics and presentations to business cards and posters.
Cost:
Canva offers a free plan that has an enormous number of templates and designs
Pro plan is $12/month for access to premium designs and templates
Software Programming
VS Code
Visual Studio Code (VS Code) is a free, open-source code editor that supports a wide range of programming languages including JavaScript, TypeScript, Python, PHP, Go, Rust, Ruby, Kotlin and more.
VS Code is widely appreciated by freelancers for its flexibility and in-browser coding capabilities. Its lightweight architecture allows it to run smoothly on most systems, and language extensions allow additional possibilities beyond its native support of all the major languages.
The large, active community surrounding VS Code also means that if you run into a problem, there's probably a tutorial, resource or community member there to help you find your way.
Cost:
VS Code is free to download, and is available for Windows 8 / 10 / 11, Linux and macOS
GitHub Copilot
GitHub Copilot is an AI-powered code autocompletion tool pioneered by a collaboration between GitHub and OpenAI. Using Copilot's machine learning algorithm, developers can get real-time code suggestions based on the context of the code they're writing.
Copilot lets freelancers ship code faster and be more productive by autosuggesting snippets (and even entire functions), speeding up the coding process and even reducing errors along the way. It can also help those who aren't experts in a given language or framework to write code more efficiently and incorporate best practices more quickly than learning from scratch.
Cost:
Copilot is free to try, then $10 / month (or $100 / year with the Annual plan)
Writing Assistant
Grammarly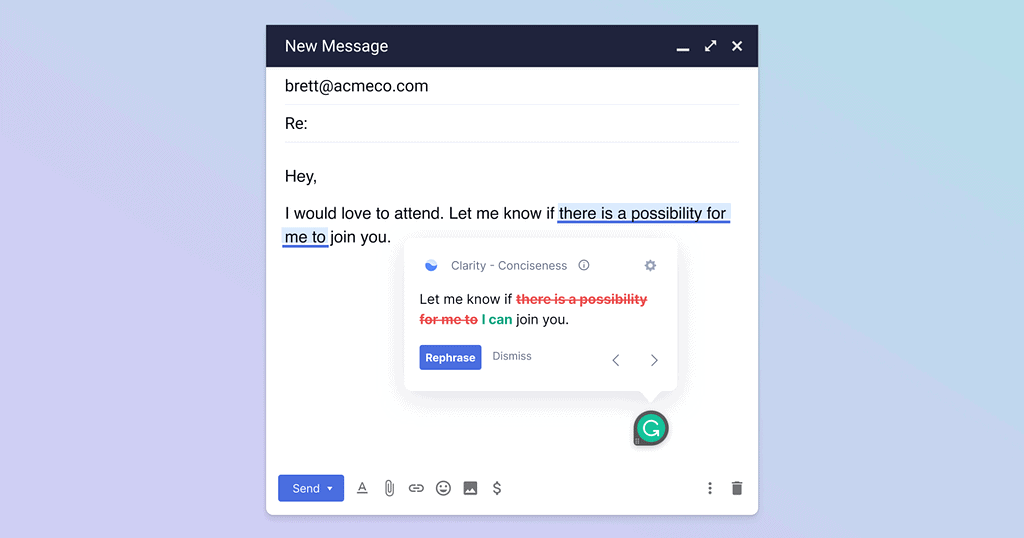 Grammarly is a writing enhancement tool that helps you improve the quality of your written work. It offers both a free version and a premium version called Grammarly Pro.
The free version provides basic grammar and spelling checks, while Grammarly Pro offers more advanced features such as advanced grammar checks, vocabulary suggestions, and plagiarism detection.
Google Docs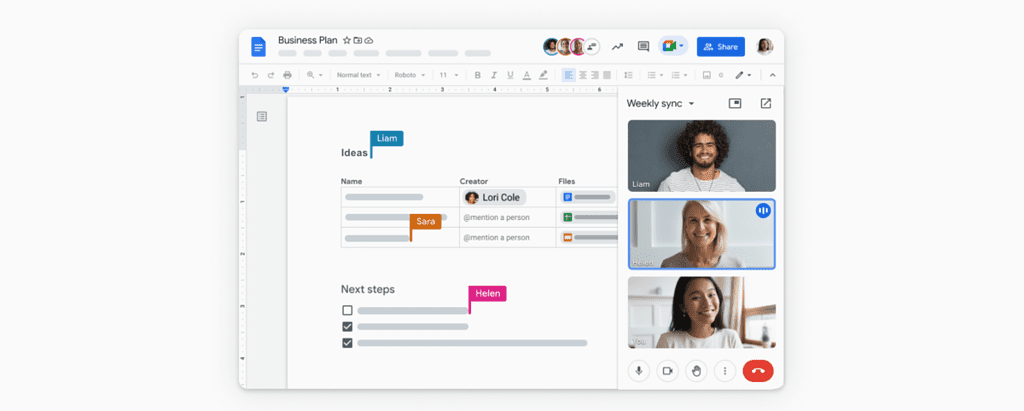 Google Docs is a cloud-based word processing software from Google that allows you to create, edit, and share documents in real-time.
It provides a range of features for text formatting, document collaboration, and document management, and offers seamless integration with other Google tools like Gmail and Google Drive.
Google Docs is great for anyone looking to streamline their document workflows, collaborate more efficiently, and access their documents from anywhere with an internet connection.
SEO Tools
Ahrefs
Ahrefs is a powerful SEO and marketing tool that helps you understand the performance of your websites and campaigns.
It provides a wide range of features for keyword research, backlink analysis, and competitor research, and is widely used by SEO professionals, digital marketers, and businesses of all sizes.
Cost:
Their $99/month plan includes access to their ​​SEO Dashboard, Site Explorer, Keywords Explorer, Site Audit, Rank Tracker and Alerts tools
Moz Pro
Moz Pro is a comprehensive suite of SEO tools that help users optimize their websites and campaigns for search engines.
It provides a range of features for keyword research, site analysis, link building, and more, and is designed to help users understand the factors that impact their search engine rankings.
Moz Pro is a valuable tool for SEO professionals, digital marketers, and businesses looking to improve their online visibility and drive more organic traffic to their websites.
Cost:
30-day free trial
$99/month for the basic plan
SurferSEO
SurferSEO is a cloud-based SEO platform that provides actionable data and insights for optimizing websites for search engines.
It offers a suite of tools for keyword research, content optimization, and competitor analysis, and provides real-time data and recommendations for improving website performance.
SurferSEO is a valuable tool if you are looking to improve your search engine rankings, drive more organic traffic, and increase your conversions.
Cost:
7-day free trial
$39/month for the basic plan
Cloud Storage Platforms
Google Drive
Google Drive is a cloud-based storage and file management service from Google. It allows users to store, share, and access their files and documents from anywhere with an internet connection.
Google Drive is an essential tool for freelancers, businesses, and individuals looking to securely store, access, and collaborate on their important files and documents.
I've tried all the platforms – OneDrive, Dropbox, Box and more. Google Drive wins these days.
Productivity
Todoist
​​Todoist is a task management tool that helps users organize, prioritize, and complete their to-do lists. It provides a range of features for task and project management, including the ability to add tasks, set due dates and priorities, and track progress.
Todoist is a valuable tool for freelancers, remote workers, and anyone looking to boost their productivity, stay organized, and achieve their goals.
Win The Day
"Win The Day" with this productivity tool that helps users focus on their most important tasks and achieve their goals. It provides features for time tracking, goal setting, and habit formation, and allows users to prioritize their tasks and focus their energy on what truly matters.
Portfolio
Behance
Behance is a social media platform and online portfolio website for creative professionals, including graphic designers, photographers, artists, and writers. It allows users to showcase their work, connect with other creatives, and find new job opportunities.
Behance is a great tool to try if you are trying to showcase your work, network with others in your field, or find new projects and clients.
Behance has a performance-based pricing plan where you can pay $0.01 per task you apply to, as well as other pricing plans for agents.
Behance integrates with Adobe Creative Cloud, and can be linked directly to your Upwork account.
Dribbble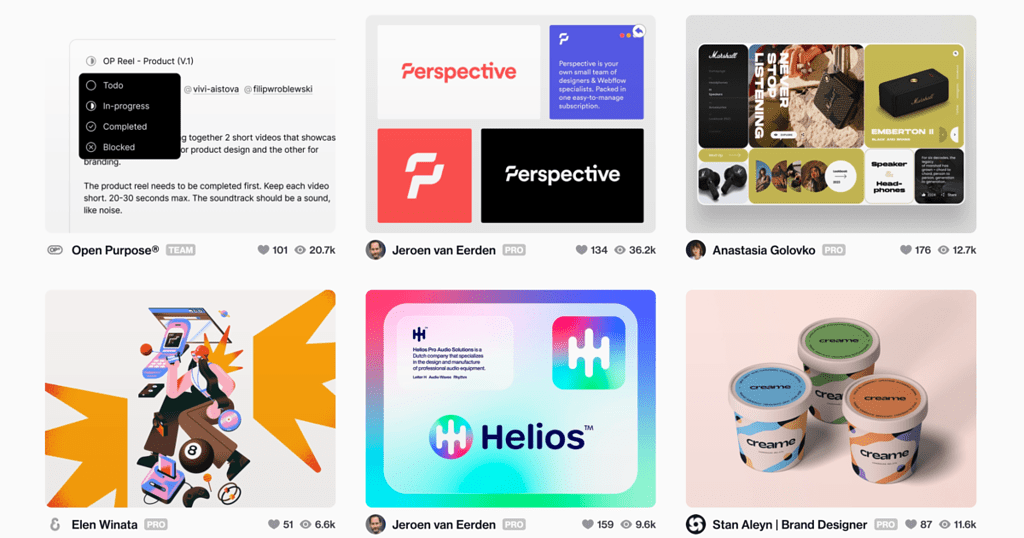 Dribbble is a community-driven platform for designers, artists, and creative professionals to showcase their work, find inspiration, and connect with others in their field.
It allows users to upload and share their designs, illustrations, and other creative projects, and receive feedback and comments from others in the community.
You can also post job listings, and apply for projects that catch your eye. There are no fees for listing a job opportunity, and freelancers can apply for job postings with no costs or strings attached.
Video Editing
Adobe Premiere Pro
Adobe Premiere Pro is a professional-level video editing software that is widely used by filmmakers, videographers, and other media professionals.
Premiere Pro has a range of advanced editing tools for trimming, splitting, and rearranging video clips, as well as features for adding visual effects, audio editing, and color correction.
Adobe Premiere Pro is what our video editor uses to make the videos on our YouTube channel.
Cost:
$20.99/month for individual users
$35.99 per license for teams
CapCut
CapCut is a video editing app designed for mobile devices that provides a user-friendly and intuitive editing experience.
It offers a range of tools for trimming, splitting, and rearranging video clips, as well as features for adding text, music, and visual effects.
CapCut is a convenient and accessible tool for freelancers and content creators who need to edit video on the go and create professional-looking content without a desktop editing setup.
Cost:
7 day free trial
$7.99/month for the monthly subscription
AI Tools
*AI Disclaimer: It's important to note that AI is not a substitute for human judgment and decisionmaking and it may not always provide accurate or ethical results. It is recommended to use AI in conjunction with human oversight and review to ensure responsible and trustworthy results. Figure out whether AI is right for you with our overview of chatGPT for freelancers.
Jasper AI
Jasper.ai is a cloud-based platform for AI-powered content creation. I've used it pretty extensively – it's probably one of the best. Jasper offers a wide range of templates and "recipes" to help streamline content creation processes including:
Amazon product descriptions
AIDA framework
Company Bio
Blog post outline
Content Improver
Email subject lines
Facebook Ad headers
And much, much more
The frameworks Jasper offers allow you to tell it exactly what kind of content you want to make, write it in a style / voice that you like, and do it much faster (and better) than you probably could on your own.
Jasper.ai's goal is to make it easy for freelancers to incorporate AI into their operations, streamline their workflow, and save time and resources – and it does the best job of the tools I've seen.
Cost:
Jasper's "Boss Mode" plan starts at $59/month for 50,000 credits and includes capabilities for long-form content. (I've used it. It's worth it)
ChatGPT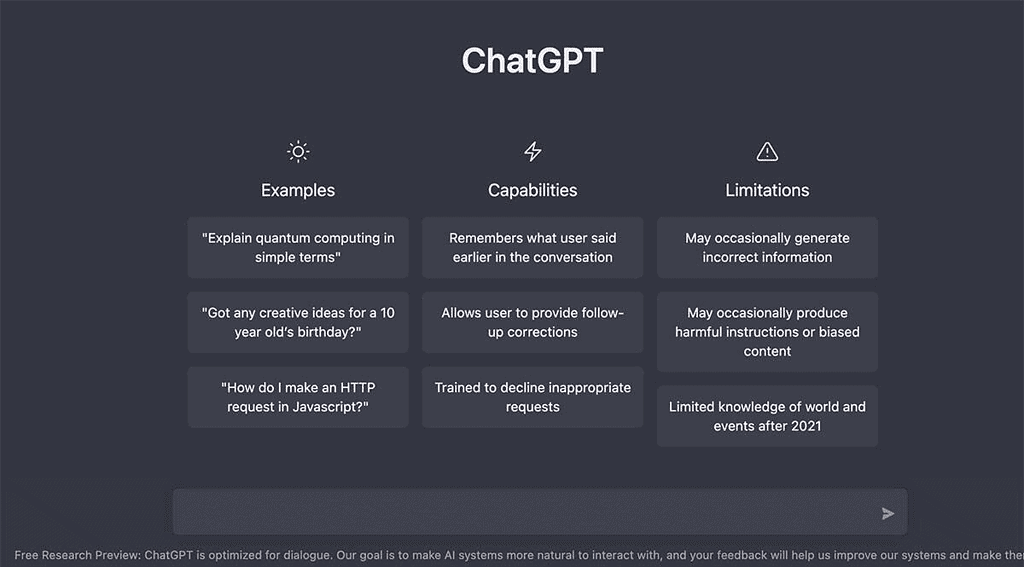 ChatGPT is an AI language model developed by OpenAI. It has been trained on a diverse range of internet text and can generate human-like text in response to prompts. ChatGPT offers a free, open platform where users can
ChatGPT can be used for various applications, such as language translation, question answering, and conversational interfaces, making it a valuable tool for freelancers.
Here are ten capabilities of ChatGPT:
Natural language processing
Question answering
Language generation
Dialogue generation
Chatbot creation
Text classification
Translation
Summarization
Text completion
Text normalization
But just because ChatGPT is free and usable, doesn't mean you should use AI it for freelance work.
Maximize Your Efficiency and Productivity: A Guide to Essential Tools for Freelancers and Remote Workers
These tools and platforms can help freelancers and remote workers boost their productivity, streamline their workflows, and manage their businesses more efficiently.
From time tracking and project management to video editing and AI analytics, these tools provide a range of capabilities that can help professionals improve their work processes and achieve their goals.
Whether you're a designer, writer, consultant, or another type of freelancer, these tools can help you work smarter and more effectively. Consider exploring the different options to find the tools that best suit your needs and help you succeed in your work.
This article originally appeared on freelancemvp.com, is copyright Freelance MVP LLC and is not authorized to appear anywhere else. If you have found this article anywhere else, it has been stolen.