In order to post an Upwork job, you will first need to be logged in to your Upwork Client account.
From your client Dashboard, press the "Post a Job" button:

1. Choose Short-term or Longer-term
Choose how long you expect this job to last.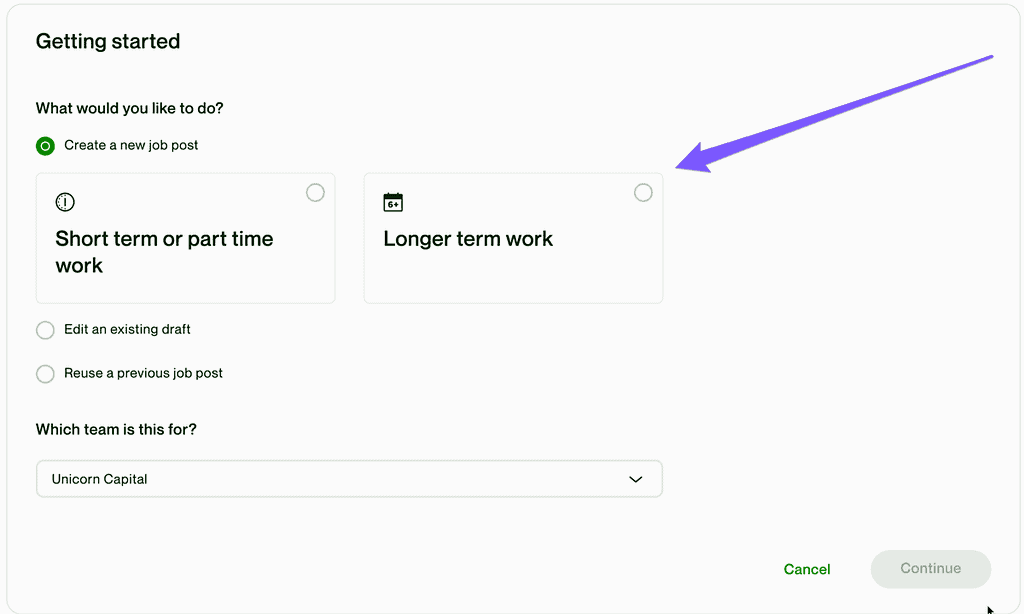 2. Write Job Title
Note: this is the Title for the job post, not your own job title.

3. Choose Job Category
You can press "See all categories" to explore more job categories.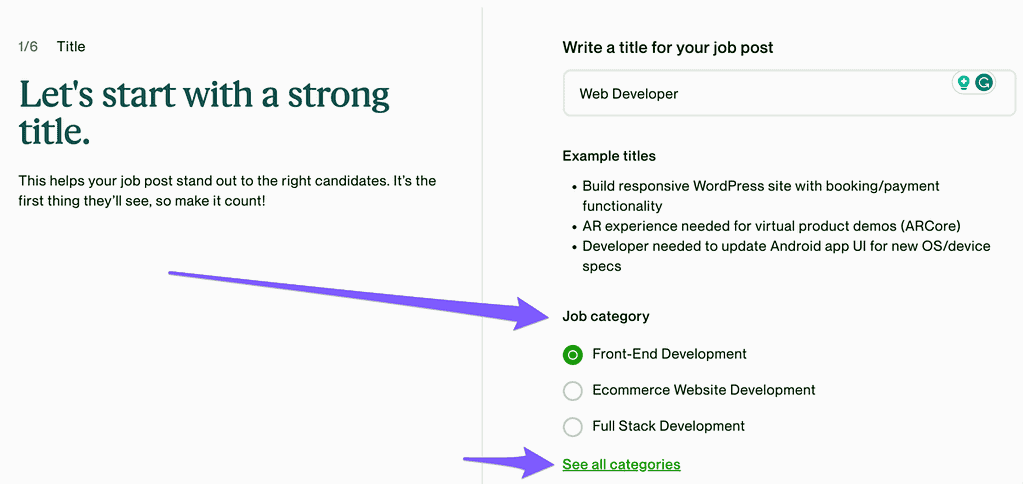 4. Add Skills
You can add up to 10 skills to the job post. These are tags that help Upwork categorize the project.
They're important because if your freelancer does a great job, skill tags will help more clients see their Upwork profile on similar jobs in the future.
You can a) select from the options Upwork automatically generates, b) click the dropdown carats on other headings to add more, or c) use the search bar to add the skills you want.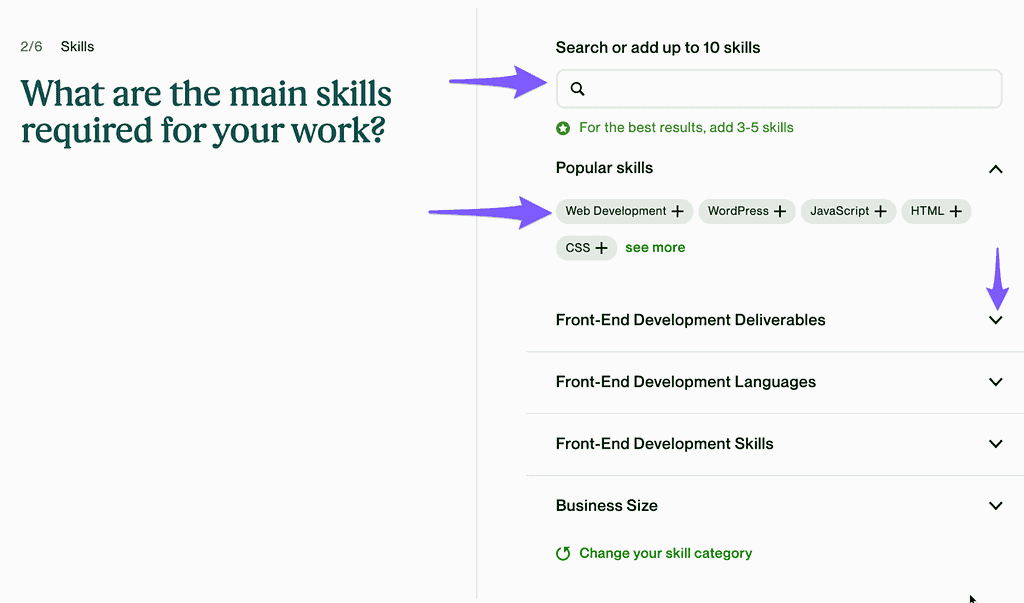 5. Choose your expected project scope
You'll choose from Large, Medium, or Small…
…then estimate the length of your project in months and select the level of expertise you're looking for…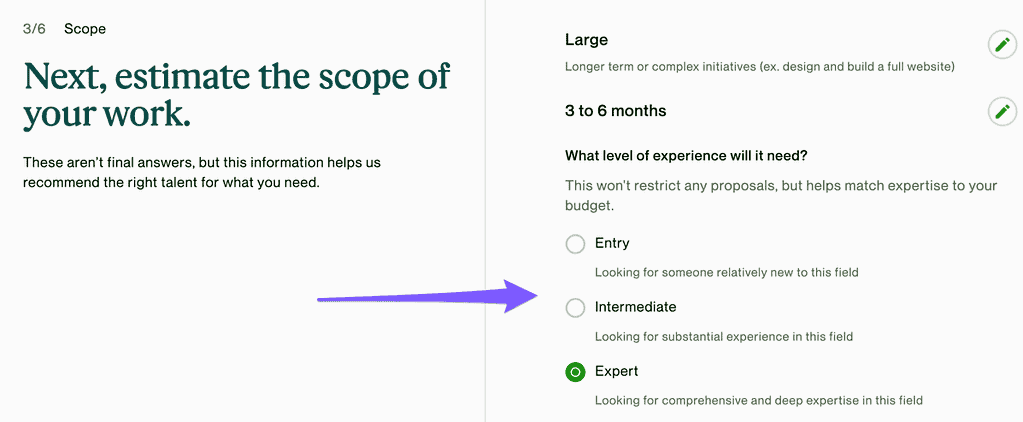 …and then choose whether the job is a contract-to-hire opportunity.
6. Select Preferred Location
If you're looking for talent from a specific place, you can give preference to talent from an individual country, and even specify states or time zone preferences.

7. Indicate Project Budget
Based on what you've selected, Upwork will provide an indicative hourly range for your project by default. This is not final – see it as "getting a feel" for what the average Upwork professional might charge for a job like yours.
If you're not ready to set an hourly rate, there's an option for that too.
You can also specify a fixed-price budget for the entire project.

8. Add Job Description
Next, you'll be writing your job post description. Upwork has an integration with OpenAI, where you can choose to have your job description written using artificial intelligence.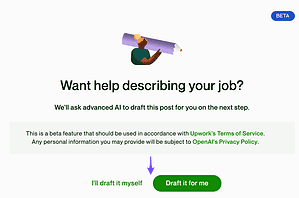 If you use AI to generate your job description, you'll then have the chance to review & edit the description. Don't worry, it doesn't mean freelancers will be using AI in their work with you.
You can also choose to write your own job description.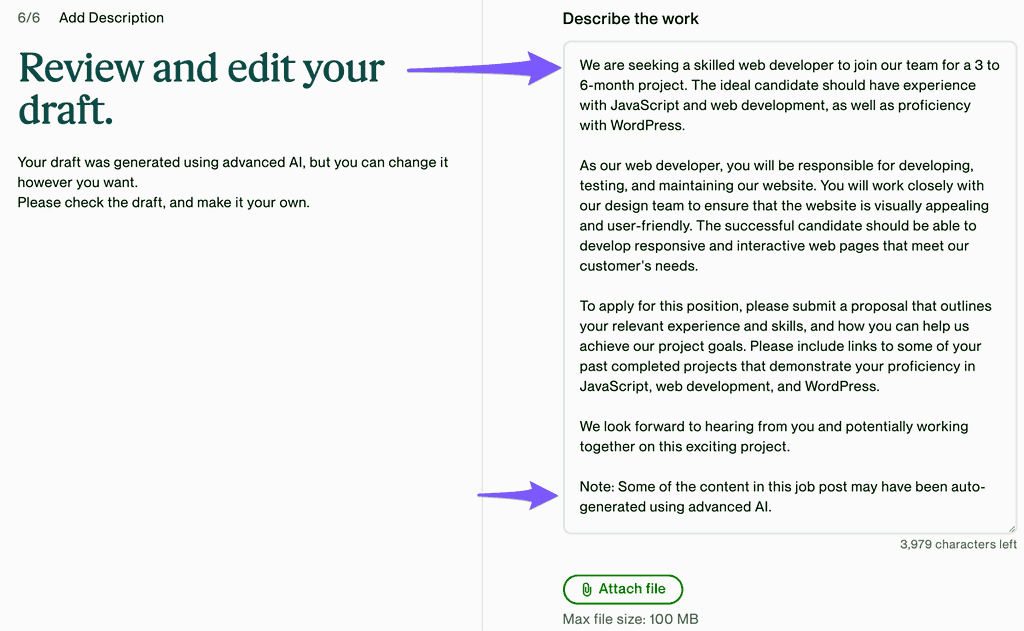 9. Review it, adjust your preferences and post an Upwork job
Your job post is now ready for review.
Here, you can also adjust additional preferences, such as making this an Invite only job.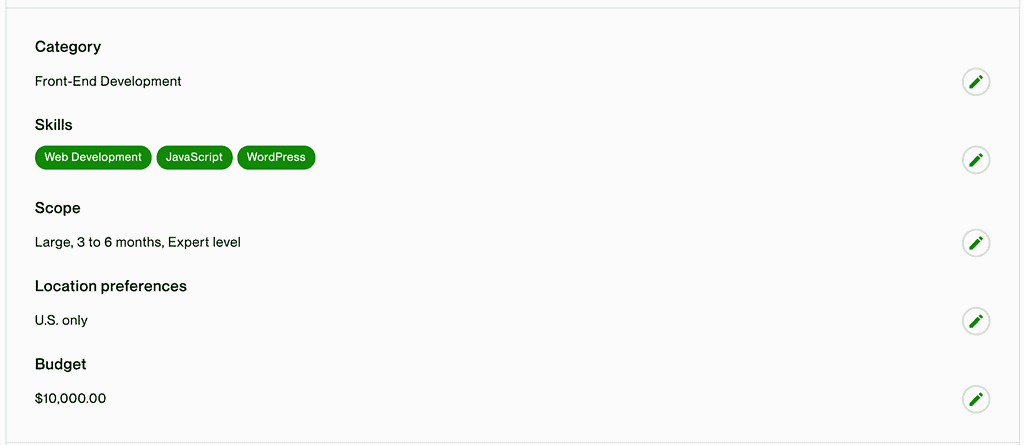 When you're ready to post, just press the button to Post your job…
…and congratulations – your job post is now live immediately!